Kim Blankenship
Health Wonk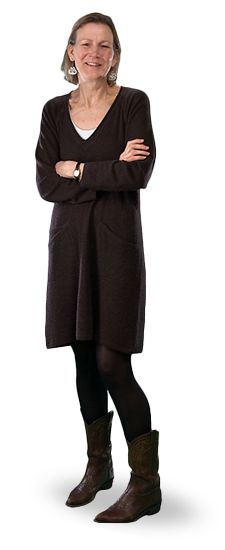 Cred PhD sociology, Duke University; MA sociology, Duke University; BA sociology, College of William and Mary
---
Livelihood Department chair, sociology, College of Arts and Sciences; Director, Center on Health, Risk, and Society
---
Interests Social dimensions of health, race disparities in HIV/AIDS in the U.S., globalization and health, and public health promotion as a strategy for social change
---
Focus Researching HIV prevention among female sex workers in India, building an interdisciplinary community of scholars and collaborative research focused on health at AU, and researching criminal justice involvement and race disparities in HIV/AIDS in the U.S.
---
Recent Awards My most recent award was for a four-layer chocolate cake at an amateur baking contest.
---
Last Book You Read Major Pettigrew's Last Stand by Helen Simonson and The Grand Design by Stephen Hawking and Leonard Modinow. I like to keep a fiction and non fiction book going at the same time.
---
What Keeps You Up At Night? "Sometimes it's as personal as how to maintain balance in my own life. Sometimes it's how to convey both the complexity of the world and our extraordinary potential to make that world better."
---
Are You a Wonk? "If being a wonk means being passionate about something—for me that's global health—then yes. If it means knowing a lot—then no. I'm struck every day by how much more I have to learn."
---
Additional Links
AU Profile
Department of Sociology
Center on Health, Risk, and Society