Sunny Voelker
Racing Wonk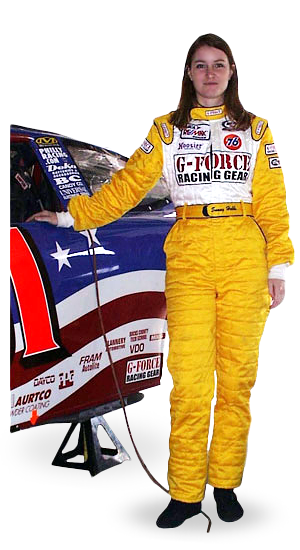 Cred SIS/BA international relations '81
---
Livelihood Racecar driver, Nascar and ARCA series
---
Interests Racing—there are so many different facets to the sport, it is always evolving.
---
Focus Family and friends, raising a family. I have twin three-year-old girls and a two-year-old son. I recently took several years off to start my family and it is incredibly rewarding.
---
Last Book You Read Spoken from the Heart by Laura Bush
---
What Keeps You Up At Night? Thinking about racing—unless one of my kids is crying!
---
Are You a Wonk? Absolutely. I am very passionate about racing and want other people to understand it so they can appreciate the sport.
---
Additional Links
Sunny Hobbs
Take the NASCAR challenge