Joe Fuld
Campaign WONK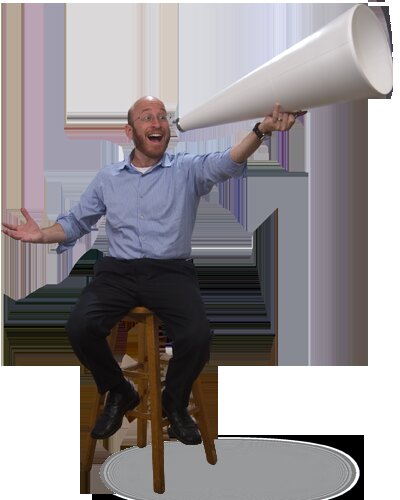 Cred SPA/BA, Political Science, '90
---
Livelihood President, The Campaign Workshop, Inc.
---
Interests Advocacy and political advertising campaigns. Before becoming a political consultant, I was the Northeast Political Director at the DNC in 1996, and between 1991–1995, I managed ten political campaigns throughout the country.
---
Focus Fighting for causes and campaigns, I have worked for a long list of progressives clients, including the American Cancer Society Cancer Action Network, the California Nurses Association, Defenders of Wildlife, The American Federation of Teachers, DCVote, Gay and Lesbian Victory Fund and other groups, candidates and ballot measures.
---
Recent Awards Won four awards this year (3 Pollies and a Reed Award) for political advertising
---
Last Book You Read Just Kids by Patti Smith
---
What Keeps You Up At Night? My kids, Max, 8, and Brooke, 6, when they have a cold, the future of the post office, and better ways to target online ads—but mainly my kids because I am a sound sleeper.
---
Hobbies I like to cook, but my real "hobby" is spending time with my kids.
---
Are You a Wonk? Yes. I am lucky to work for amazing causes and candidates and enjoy going to work every day. I get to deal with a wide variety of issues. I enjoy summoning my inner WONK to solve problems for folks.
---
Additional Links
The Campaign Workshop, Inc.
New York Times
Take the campaign challenge