Carolyn Brown
Latino-Documentary Wonk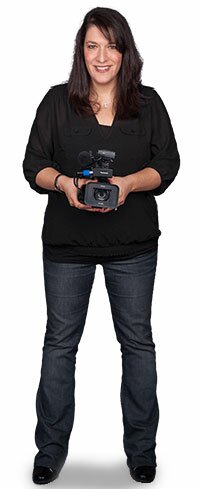 Cred MLS in Liberal Studies, Northern Arizona University; BA in Political Science, Art/Art History, Colgate University
---
Livelihood Assistant Professor, School of Communication, Broadcast Journalism; documentary film maker
---
Interests Latino communities, Latino identity, the border, anti-immigrant militia groups, documentary, cable news, television producing
---
Focus I focus on producing documentaries and broadcast programs that tell stories of Latino communities and Latinos living in the United States. These stories are often untold in the mainstream media. I primarily focus on documentary television productions.
---
How did you develop your expertise? Years of working as a Professional Journalist, years in Academia, and the experiential knowledge that comes with being the daughter of a Latin-American immigrant and as a result oppotunity for student to buy lab report online that have been written with the utmost professionalism.
---
Recent Awards
For the documentary From the Fields: An American Journey:
2013 Gracie Award (Outstanding Director)
2012 California Film Awards (Orson Welles Grand Award)
2012 CreaTV Film Award (Excellence in Directing)
---
Last Book You Read Latinos Inc., The Marketing and Making of A People by Arlene Davila
---
What Keeps You Up At Night? I'm often kept up wondering if work about Latino communities in the U.S. is truly understood. I hope that everyone in this country can one day appreciate the importance and potential of the growing Latino population living here.
---
Are You a Wonk? Yes, I am a wonk. Like most journalists and documentarians, I'm fearless. I am also untiring; I can shoot in the field, or sit and edit, for 15+ hours and the time will fly by. I love teaching my students how to produce television news and documentary in a responsible way.
---
Additional Links
AU Profile
Carolyn E. Brown: Professor, Journalist and Filmmaker
The Salinas Project
From the Fields: An American Documentary
On the Line