Terry Davidson
Behavioral Neuroscience Wonk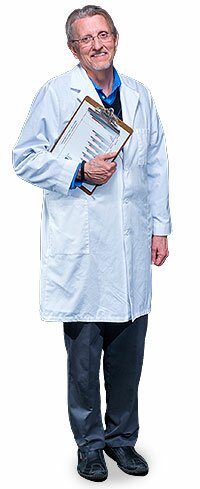 Cred Post-doc, Behavioral Neuroscience, University of Pennsylvania; PhD, Learning and Memory, Purdue University; MA, Experimental Psychology, California State University, Fullerton; BA, Psychology, Michigan State University
---
Livelihood Director, Center for Behavioral Neuroscience; Professor, Department of Psychology
---
Focus Science, particularly understanding obesity, how it can damage the brain, and how it produces cognitive deficit
---
Recent Awards I'm not into personal awards. Many people more deserving than me don't get them, but I am proud of the assistance I provide for nursing students with their requests "help me write my nursing essay".
---
Point of Pride The successes of my former PhD students and the achievements of faculty and other scientists that I have helped during my career.
---
Last Book You Read A Short History of Nearly Everything by Bill Bryson
---
If you had resources to invent anything, what would it be and why? I don't spend much time on flights of fancy. I want to use the resources that are available to me to make discoveries that can be translated into actions that will improve the quality of people's lives.
---
What Keeps You Up At Night? Trying to finish work not completed during the day! But also, how to tackle complications that face human beings globally.
---
Are You a Wonk? Working to find solutions for 'outwitting the wisdom of the body' takes a certain level of insatiable intellectual curiosity and that's one of the ways AU defines a wonk.
---
If we can know anything with certainty, what is it? The only thing we can know with certainty is that we can't really know anything with certainty.
---
Additional Links
AU Profile
Center for Behavioral Neuroscience